John H. Weader Sr.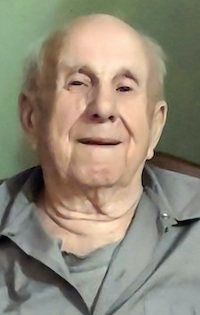 HOLLEY – John H. Weader Sr., of Birdsall and previously of Holley, passed away March 16, 2023. He was born April 14, 1929 in the Town of West Beaver, Sydney County, PA to the late Charles and Annie Weader.
He is also pre-deceased by his son, Kenneth Weader.
John loved the outdoors; hunting, fishing, going camping and sitting by the campfire, going to gun raffles and money raffles. He enjoyed socializing wherever he went.
John spent 33 years working for TJ Lipton in Albion. After the facility's closure in Albion, he went on to work at the Holley Central School District as a custodian until his retirement 10 years later.
He is survived by his sister, Betty Phillips; children, John (Beverly), Timothy and Christine Allen; grandchildren, Kim, Leslie, Kevin, Timothy, Thomas and Gregory; several great-grandchildren, nieces and nephews.
The family will receive friends at the Christopher Mitchell Funeral Home 16650 State Route 31, Holley, on Wednesday, March 29, from 4 to 6 p.m.
Memorials can be made to the NRA at donate.nra.org.
To share a special memory of John, please visit www.mitchellfamilyfuneralhomes.com.