John Franklin Mooney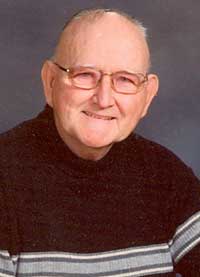 John Franklin Mooney passed away on Dec. 31, 2019 under Hospice care at Park Ridge Unity Hospital in Rochester.
John was born on Jan. 8, 1940 in Niagara Falls, N.Y. to the late William and Lucille (Pierce) Mooney. In addition to his parents, John was predeceased by his wife, Janice (Morgott) Mooney in 1997; brothers, Roy, Bill and Kenneth Mooney; and sister, Mildred (Ross) Smith.
John is survived by his sister, Mary (Mooney) Richley of Attica; his brother, Thomas (Barbara) Mooney of Attica; and many nieces and nephews.
John was raised within the Village of Attica and graduated from Attica High School in 1958. John's love of music was already in full swing; his senior quote was, "Dance to the piper's tune."
John had a voracious love for music and entertainment. In 1962, he was presented as "Mr. DJ USA" at the Grand Ole Opry. Because of this honor, John was granted the pleasure of broadcasting an hour-long show on Nashville's WSM radio station.
John was a longtime resident of Medina, and he worked for the village for 33 years. John was an active member of United Methodist Church of the Abundant Harvest and enjoyed his connections with these church members and their fellowship.
John's love for his country and veterans would lead him to DJ and entertain at the Batavia Veterans Home to give joy to the service members residing there for a total of 39 years. He loved to video the music nights at Lee- Whedon Library. John also enjoyed being with his musical friends of the "Over the Hill Band" in Albion. His life's journey gave him many musical memories. John was proud of his opportunity to meet Elvis Presley in Buffalo; they even shared the same birthday.
Family and friends may call Wed., Jan. 8 at Bogan and Tuttle Funeral Home, 226 Pearl St., Medina NY 14103, between 11 a.m. and 1 p.m. Pastor Garry McCaffery will officiate a service at 1 p.m. John will be laid to rest beside his wife at Mount Pleasant Cemetery in West Shelby during a private family burial.
Memorials may be made to United Methodist Church of the Abundant Harvest; or to Wyoming County SPCA.
Please light a candle or share a memory of John at www.bogantuttlefunerals.com.