John A. Brendlinger Sr.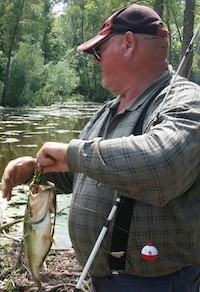 MEDINA – John A. Brendlinger Sr., 74, of Medina, NY passed away on Tuesday, December 27, 2022 at his house, with his loving family at his side, after a lengthy battle with cancer.
Born on May 15, 1948 in Johnstown, PA, he was the son of the late Guy and Gladys (Pennrose) Brendlinger.
John was owner-operator of Brendlinger Firewood of Medina and was an avid outdoorsman, who enjoyed to fish and hunt. Most of all, John enjoyed going to auctions with his grandson to find the perfect deal.
John is survived by his two sons, John A. Brendlinger Jr. and Guy (Tammy Burtwell) Brendlinger and a grandson, Brody, all of Medina, NY. Also surviving are two siblings, Sandy (Jim) Jenkins of Griffith, GA, Paul (Cathy) Brendlinger of Lyndonville, NY and several nieces and nephews and his four canine companions, Max, Rocky, Sable and Amara.
Besides his parents, John is predeceased a daughter, Melissa, and a sister, Donna Stewart.
Relatives and friends may attend a graveside committal on Saturday, April 22, at 11 a.m. at the Bates Road Cemetery in Medina.
Arrangements were entrusted to the Bogan & Tuttle Funeral Home, 226 Pearl St. Medina, NY 14103.
Please light a candle or share a memory of John at www.bogantuttlefunerals.com.