Jennifer L. Willcox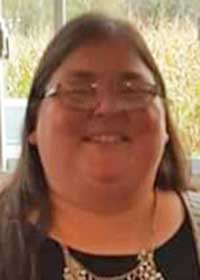 Jennifer L. Willcox passed away unexpectedly Dec. 17, 2019. Jen was born July 26, 1976 in Medina. She was a 1994 graduate of Royalton-Hartland High School, where she was active in student government, athletics and music. After attending SUNY Cortland, she worked for several years with individuals with special needs. Jen continued to spread kindness by being active in her church, by visiting her elders, and by being the Amazing Aunt Jen.
Attempts to sum up or encapsulate her spirit, her impact, or how sorely she will be missed seem woefully inadequate. In parting, here is a quote from Jen: "What I have learned today … Prayer works, my love for my family and friends is like my nose and ears – as long as I am alive they will continue to grow, and singing and eating a waffle at the same time will surely cause you to choke and spit it out all over the table."
Jen is survived by her mother, Lena Willcox; brother, David (Pat) Willcox Jr.; sisters, Nancy (Mark) MacLaury and Toni (Nicole) Willcox; nieces and nephews, Julia (Jeff) Robinson, Jonathan Willcox, Brian Bidell, Kimberley (TJ) Wolf, Shane (Heidi) Willcox and Kylee Borden; as well as many great-nieces and great-nephews, all of whom she loved dearly.
She was predeceased by her sister, Cathy (Jeff) Bidell; her father, David Willcox Sr.; and her niece, Heidee Peterson.
A memorial service for Jen will be held Sat., Jan. 11, 2020 at 11 a.m. at Walker Bible Baptist Church, 1425 Walker Lake Ontario Road, Hilton NY 14468.
Memorial donations may be made to either American Diabetes Association or CCFA.