Jeffrey T. Nellis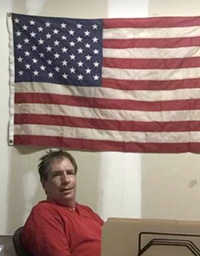 Jeffrey T. Nellis, of St. Louis, Mo., passed away on Jan. 28, 2021 from complications related to COVID-19.
Jeff graduated from Holley High School in 1980 and was very active in sport, especially basketball. Jeff was known to others for being respectful and generous and was an avid Buffalo Bills fan. He was employed at Eastman Kodak prior to moving to St. Louis where he was employed at Trilogy as a maintenance manager.
Jeff is survived by his parents, Frank and Patricia long of Holley, NY; brother, Richard Nellis (Heidi); sister Kimberly Sipp (John); several aunts, uncles, nieces and nephews. Also, a loving fiancé, Diane Fosage of St. Louis. Jeff's children include: Matthew, Eric, Ashley, Brianna and Austin Nellis; and two grandchildren, Leroy and Carson, all of Florida.
Jeff's family will receive friends at the Christopher Mitchell Funeral Homes, Inc., 16650 State Route 31, Holley, NY 14470 on Sun., Aug. 1 from 12-3 p.m.
To share a memory of Jeff please visit: www.mitchellfamilyfuneralhomes.com