Jazmond M. "Jazz" Brady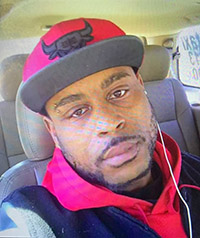 Jazmond M. "Jazz" Brady, 32, of Rochester, NY, passed away on Tue., Nov. 23, 2021 at his home.
Born on May 23, 1989 in Rochester, NY, he was the son of Philip Brady and Michelle Land. He attended Albion High School and worked various construction jobs including: painting, carpenter and roofer. Jazmond was known as being the life of the party wherever he went. Most of all, he enjoyed being a loving father to his children.
Besides his parents, Jazmond is survived by his children: Keyannah, Colby, Mars, and Geavonna La'Mariyah; siblings: Shadoan Land, Philip Michael Brady, Jayquan Brady, Alexis Land; and numerous aunts and uncles.
Relatives and friends may call on Sat., Dec. 4, 2021, from 2:30-3:30 p.m. at the Oak Orchard Assembly of God Church, 12111 Ridge Rd., Medina, NY 14103, where a funeral service will be held at 3:30 p.m.
Arrangements were made through the Bogan & Tuttle Funeral Home, 226 Pearl St. Medina, NY 14103.
Please light a candle or share a memory of Jazz at: www.bogantuttlefunerals.com