James (Jim) Reed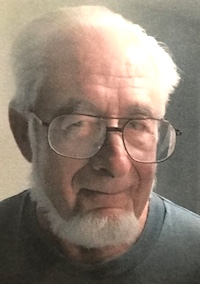 James (Jim) Reed, 72 of Santee, California passed away peacefully on March 2, 2021. He was born in Corpus Christi, Texas to J. Merrill Reed & Fern E. (Krammes) Reed on November 9, 1948.
Jim graduated from Royalton-Hartland High School in 1966 and entered the U.S. Navy. Jim retired from the U.S. Navy after 25 years with the rank of Senior Chief, EMCS in 1993. He served on the USS Preston, the USS R.B. Anderson, the USS Bradley, the USS Marvin Shields and the USS Shiloh. While serving his country he not only attended the service school but later taught at the Fleet Training School in San Diego.
After retiring from the Navy, Jim continued working another 26 years at the Navy Shipyards for George G. Sharp, Inc. He worked in San Diego, Washington, Japan, Guam and Hawaii as an electrician and foreman supervising the installation heating and cooling systems in Navy vessels.
Jim was described by his friends as helpful and kind. "He could fix anything!" When Jim wasn't working he enjoyed hunting and fishing. Some of his fondest memories were returning to New York to go deer hunting. Jim made friends wherever he went and will be missed by all.
Jim was predeceased by his father, J. Merrill Reed.
He is survived by his mother, Fern Reed; siblings, Joseph (Sandra) Reed, Sally (Richard) Martin, Jane Reinard and Christine (Douglas) Burdick. He is also survived by several nieces and nephews and their families.
Jim's remains have been buried at sea near Point Loma in the Pacific Ocean. Donations may be made to the Veterans Association or your local Hospice.
To share a special memory of Jim, please visit www.mitchellfamilyfuneralhomes.com.