James J. Watson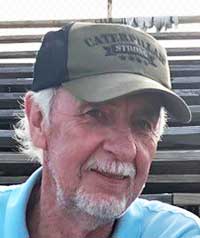 James J. Watson, 72, of Albion, entered into rest on Dec. 15, 2019 following a brief illness. He was born Aug. 23, 1947 in Buffalo, a son of the late Richard and Mary (Farrell) Watson.
After graduating from St. Francis High School in Hamburg, Jim served proudly as an M.P. in the United States Army from 1967 to 1969, stationed in Landau, Germany. After returning home, Jim served as a volunteer firefighter at U-Crest Fire Department in Cheektowaga and also began a lifelong career in the banking field before retiring from ESL in 2009.
Jim was a lifelong Sabres fan who also loved watching international soccer and spending time in the company of his family and three dogs, Peaches, Tootsie and Daisy Mae. Most of all, Jim was an avid woodworker who loved spending time in his shop designing and building furniture for loved ones.
Jim is survived by his loving wife, Gabriele (Wietler); children, Kellie (Del) Watson, Joachim (Becky) Wietler, Kevin (Lisa) Watson, Nicole (Rohan) Thadani, and Gabriella (Zach) Watson; grandchildren, Morgan, Emma, Makenzie, Logan, Liam and Adeline; siblings, Richard, Sheila and Michael; and lifelong buddy, Ron Zak.
In addition to his parents, he was predeceased by his brothers, Gerald and William; and his sister, Mary.
The family will receive friends on Sat., Dec. 28 from 11 a.m. to 1 p.m. at Christopher Mitchell Funeral Homes, Inc., 21 West Ave., Albion, where his memorial service will follow at 1 p.m. Burial with military honors will be in Mt. Albion Cemetery.
In lieu of flowers, memorials may be made to Lifetime Care, 3111 Winton Road S., Rochester NY 14623.
To share a special memory of Jim, please visit www.mitchellfamilyfuneralhomes.com.