Jaimie L. Stanton (Sauer)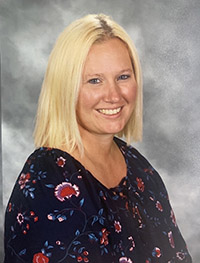 Jaimie L. Stanton (Sauer), 36, passed away unexpectedly due to surgical complications, on July 9, 2022 in Rome, GA. She was born Nov. 8, 1985 in Rochester, NY to Dale and Tammy (Prince) Sauer.
Jaimie was a Fantastic Mother, Wife, Daughter, Sister, Granddaughter, Niece, Cousin, Aunt, Teacher, Friend to many. She was a beautiful person inside and out. She was so proud of her children, and loved her family unconditionally. She had a sincere love of hunting and of the outdoors. She was a great teacher. Loved her mud truck and didn't mind getting dirty. Her love of horses was just a given considering she was riding a horse before she walked. Jaimie would also spend hours at wrestling tournaments both in the bleachers and mat side. The Lord took her away far too early in her life. The love she instilled on her children, family, and friends will live on forever. Fly high Jaimie you are loved by many.
Jaimie was predeceased by her paternal grandparents and mother-in-law, Tammy MCcowen.
Jaimie is survived by her husband of 13 years, Frank; children: Ariel Mae Stanton, Ray Albert Stanton, Giovanni Easterbrook; parents, Tammy Sauer, Dale (Janet) Sauer; siblings: Krystal (Andy Burtwell) Sauer, Nickole (Mason Wright) Sauer, Jesica Sauer, Kacee (Fiancé Kelly Vandebogart) Sauer, Shawn Harris, Tim Harris, Tyler (Bailey) Hoag; maternal grandparents, Susan Prince and Wilbur (Peggy) Prince; father-in-law, Ray (Joyce) Stanton; grandmother-in-law, Yolanda MCcowen; an uncle and nieces, nephews and cousins.
Her family will receive friends at the Christopher Mitchell Funeral Home, 16650 State Route 31, Holley, NY 14470 on Sat., July 16 from 10 am – 1:30 pm where a brief service will follow at 1:30 pm. Interment will be held in North Byron Cemetery.
Memorial contributions in Jaimie's name may be made to her family/children C/O Tammy Sauer, 2 White St. Apt. F, Holley, NY 14470.
To share a special memory of Jaimie, please visit www.mitchellfamilyfuneralhomes.com.