Hersel Lambert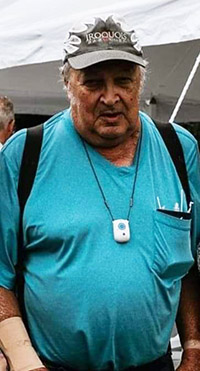 Hersel Lambert of Lyndonville passed away Aug. 8, 2022 at age 85. Born on July 10, 1937, he had a deep love for his family, hunting, and gardening.
He was a lifelong fan of the WV Mountaineers. He was predeceased by his wife of 38 years, Marion, who passed last month. He is survived by his children: April (John) Flick, Danny(Nikki) Lambert, Sandi (Kim) Surace, Michael Surace, 3 grandchildren and 3 great-grandchildren.
At Hersel's request there will be no funeral or memorial service. In Lieu of flowers, donations may be made on his behalf to Orleans County Animal Shelter, 4125 Oak Orchard Rd, Albion, NY 14411.