Herman C. Hicks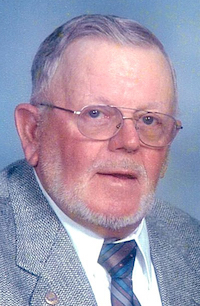 BARRE – Herman C. Hicks, age 89, passed away on November 20
, 2023. He was born April 1, 1934 in Barre to the late Howard and Neva (Joslyn) Hicks.
Herman was a dairy farmer for more than 50 years at his family farm, Hicks Hollow Farms in Barre. He was a founding member of the Barre Volunteer Fire Company in 1961 and served as Assistant Chief for several years. He served as a Fire Commissioner for over 15 years, Town of Barre Councilman for 20 years, and the Eastern Sire Committee for 20 years as well.
In his spare time, he enjoyed going hunting on his property with his family and also Black Bear hunting in Quebec (where he got one), and Mountain Lion hunting in Nevada. Herman enjoyed his most recent job at Walmart where he worked as a greeter for 10 years. He was a member of Harvest Christian Fellowship since its inception in Albion in 1991.
In addition to his parents, he was predeceased by his sister, Marcia Pawlaczyk, and brother-in-law, Ronald Radzinski.
Herman is survived by his wife, Maralee, whom he married on August 20, 1955, children, Dr. David (Patti) Hicks, Rev. Daniel (Tammie) Hicks, and Thomas Hicks (Mary DiFilippo).
Herman is also survived by his grandson, Matthew Hicks, granddaughter, Amanda (Micah) Maxim and their children Carter and Logan; granddaughter, Emily (Bradley) Hummel; grandson, Stephen (Rachel) Hicks and their children, Mason and Everett; granddaughter, Laura (Nathan) Herbert and their daughter Elle; grandson, Thomas E. (Jessica) Hicks and unborn baby Hicks; and the mother of Stephen, Laura and Thomas, Mary (Scott) Marsh; sister, Pauline Radzinski; brothers-in-law, Charles (Mary) Juliana, Donald Pawlaczyk, as well as many nieces, nephews, cousins and friends.
The family will receive friends at the Christopher Mitchell Funeral Homes, Inc. 21 West Ave. Albion, NY 14411 on_Sunday November 26th from 1-4 p.m. Herman's funeral service will be held at Harvest Christian Fellowship, 560 East Ave. Albion, NY 14411 on Monday, November 27th at 10 a.m. Interment will follow in Mt. Albion Cemetery.
Memorial contributions in Herman's name may be made to Harvest Christian Fellowship.