Helene T. Wisotzke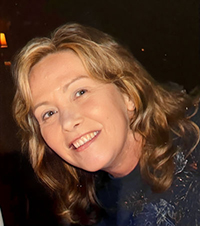 CHURCHVILLE – Helene T. Wisotzke, of Churchville, NY passed on Wednesday, January 4, 2023, at age 67.
Predeceased by her parents, Leo Kaiser and Dorothy Bielak; sister, Charlene Schrader, and husband, Carl "Robert" Wisotzke.
Born and graduated from Medina, NY she is survived by her brother, Leo Kaiser Jr.; niece, Amanda (Larry III) Riggle; nephews, Adam Kaiser, Brian (Bevin Kennedy) Kaiser; great-niece, Marielies Kennedy; great-nephews, Lawson Riggle and Graham Kennedy.
For more information visit www.walkerbrothersfh.com