Harold F. Thompson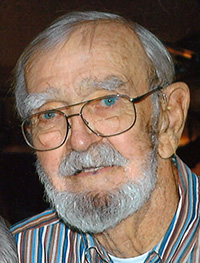 Harold F. Thompson
12/30/1930 – 4/2/2021
Harold leaves this world after a long and full life.  He leaves behind his wife, Barbara, of 40 years; his children: Cindy Makowski (Walter), Laurie Cole (Reid), Eileen Ryan (Scott) and Kris Thompson (Julie); his step-children: Michael Brownell, Wendy Kelly and Stephen Brownell. He also leaves behind 18 grandchildren and 17 great-grandchildren.
He was predeceased by his son, Harold J. Thompson, and his brothers: Mervin, Keith, Loren and William.
Harold was proud of his time in the army and has proudly supported our military and law enforcement. He was a lifetime member of the Elks.  He loved hunting and fishing, and telling stories of his time in Germany and traveling around the country with his beloved wife, Barb, in their motorhome. He will be sadly missed.
A private celebration of life will be held at a later date.
Arrangements have been entrusted to Beyers Funeral Home of Umatilla, Fla. Online condolences may be made at beyersfuneralhome.com