Gary L. Bonk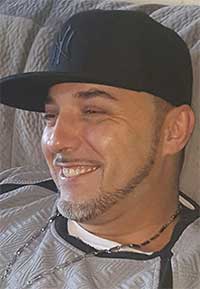 Gary L. Bonk, 42, entered into rest on Thu., March 28, 2019 at his home.
Born Sept. 14, 1976 in Brockport, he was a son of Harvey Bonk Sr. and the late Sandra (Nichols) Bonk. Gary loved spending time with his children and grandchildren, and he also enjoyed fishing.
He is survived by his wife of 19 years, Rebecca (Stevenson) Bonk; four children, Sebastian, Isaiah, Alexanbrya and Eden Bonk; two grandchildren, Brazen Kerstetter and Caelum Torres; siblings, Cynthia Tanner, Harvey Bonk Jr. and Charlie Bonk; and several aunts, uncles, nieces, nephews and cousins.
A calling hour will be held on Fri., April 5 from 1 to 2 p.m. at Oak Orchard Assembly of God Church, with a memorial service immediately following at 2 p.m. The Rev. Daniel A. Thurber will officiate.
In lieu of flowers, memorial donations may be made to the family.
Arrangements are with Cooper Funeral Home, 215 W. Center St., Medina. Share memories and condolences at www.cooperfuneralhome.com.