Gail F. Ward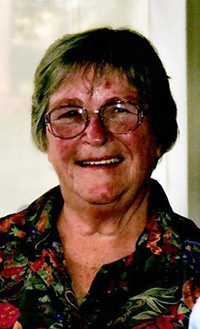 Gail F. Ward, 81, of Albion died Jan. 23, 2021 at her home surrounded by her loving family. She was born Sept. 8, 1939 in Albion, the daughter of the late Herman and Loraine (Gibbs) Ruck and had lived in this area all of her life.
Gail had worked at Head Start as a teacher's aide. She bowled for over 50 years at Oak Orchard Lanes. She enjoyed her drives with her husband and dog Chloe, they traveled the countryside visiting the lake and watching the birds. Most importantly, Gail loved spending time with her family and friends.
In addition to her parents, she was predeceased by her son, Albert, Jr. She is survived by her husband of 62 years, Albert; her children: Pamela (Richard) Woodcook, Roxanne Brooks, Daniel (Karen) Ward, Lora Hayes, Paul (Tammy) Ward; 14 grandchildren; 14 great-grandchildren; 3 great-great-grandchildren; her brother, Loren (Karen) Ruck; and several nieces, nephews and cousins.
Her family will receive friends on Sat., July 10 from 1-4 p.m. at the Elks Lodge, under the outside pavilion, 428 W. State St., Albion, NY 14411.  Please join them for a picnic lunch. Memorials may be made to Supportive Care of Orleans, P.O. Box 489, Albion, NY 14411.
To share a special memory of Gail, please visit: www.mitchellfamilyfuneralhomes.com