Frasier J. "Bud" DuBois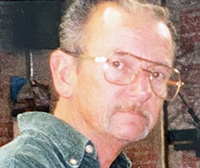 MIDDLEPORT – Frasier J. "Bud" DuBois, 73, died Nov. 18, 2020 in his home following a brief illness.  He was born Oct. 13, 1947 in Medina, a son of Lewis and Virginia (Campbell) DuBois and was a life-long resident of the area.
Bud retired from FMC as a Stock Room Manager following over 40 years of service to the company.  He enjoyed classic and custom cars, motorcycles, going to car shows and loved listening to country music and music from the '50s.
Mr. DuBois was predeceased by his loving wife Edith…the love of his life, as well as 5 brothers and 1 sister.  He is survived by his son, Todd (Cindy Ward) DuBois of Barker, a special sister-in-law, Maggie DuBois; as well as several nieces and nephews.
There will be no prior calling hours and a private graveside service in Hartland Cemetery will be held at the convenience of the family.  In lieu of flowers, memorials may be made to the Hartland Fire Company, 8945 Ridge Rd., Gasport, NY 14067.  Bud's arrangements have been entrusted to the Bates, Wallace & Heath Funeral Home of Middleport.
To share a special memory of Bud, please visit: www.mitchellfamilyfuneralhomes.com