Franklin J. James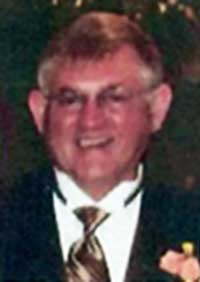 Franklin Junior "Frank" James, 68, of Pelzer, S.C., husband of Dawn Roberts James, passed away at home on Dec. 17, 2018.
Born in Fairmont, W.Va., he was the son of the late Lawrence Junior James and the late Edna Elizabeth Higginbotham James. Frank was a motorcycle enthusiast and a life member of the Crusaders Motorcycle Club in Medina. He worked various jobs, including at Abex Corporation, Keeler Construction, Kistner Concrete and Conrail in New York, and City of Greenville, Strange Brothers Grading and Ray Walker Trucking in South Carolina.
In addition to his wife, Frank is survived by four sons, F. Kenneth (Nicole) James of Kannapolis, N.C., Jason L. (Melissa) James of Simpsonville, S.C., Jeremiah R. "J.R." James of Pelzer, and Nicholas A. (Anna) James of Albion; six grandchildren, Emily and Morgan James of Lyndonville, Nathaniel and Abby James of Easley, S.C., Cameron Fick of Virginia Beach, Va., and Tristan Franklin James of Pelzer; two sisters, Ann (Ronald) Marcinowski of Chandler, Ariz. and Jessica James of Medina; mother-in-law, Joyce H. Roberts; sisters-in law, Cynthia L. Roberts of Albion and Judy (Jim) Bennett of Lyndonville; brothers-in-law, Paul (Linda) Roberts and Mark (fiancée June McKinney) Roberts of Albion; as well as many aunts, uncles, nieces, nephews and cousins.
In addition to his parents, Frank was preceded in death by his sister, Susan James Schepis; and father-in-law, Thomas A. Roberts.
A Celebration of Life will be held Sat., April 20 at 1 p.m. at the B.P.O.E. #1016, 428 W. State St., Albion.