Evan Hugh Smythe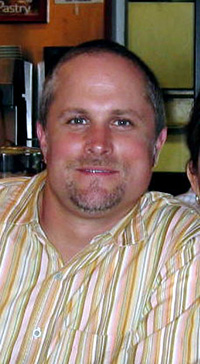 Evan Hugh Smythe, 50, of Hilton Head Island, SC, passed away on Dec. 12, 2020.  He was born on Sept. 4, 1970, to Randall H. (Randy) and Anita Spooner Smythe in Medina, NY.
After Evan graduated from Medina High School in 1989, he earned a Bachelor Degree in Psychology at the State University of New York at Fredonia.

 After graduation, Evan moved to Hilton Head, working first in the restaurant industry and then in the building trades over the past 20 years.
He always enjoyed working with his hands and building things – whether it be on-the-job, for friends, or in his own home. He also appreciated new and interesting culinary adventures and had a "green thumb" that could make any plant thrive. His big smile, his storytelling, and his sense of humor will be remembered.
Evan is survived by his loving parents Randy and Anita of Jonesborough, Tenn.; sister Deana (John) Healy of Minneapolis; and numerous aunts, uncles, and cousins.
A memorial will be held in 2021 after safe gatherings are possible. Interment will be in the family plot in Lynhaven Cemetery in Lyndonville. NY.