Eugene Ferris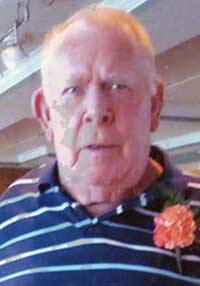 Eugene Ferris, 91, of Kent, passed away peacefully on April 20, 2019. He was born Feb. 13, 1928 in Basom to the late Paul and Grace (Snyder) Ferris.
Eugene loved to hunt, fish, and go camping in the Thousand Islands area and in Canada. He was a life member of the Carlton Fire Department and COVA.
Eugene was predeceased by his wife, Margaret "Peggy" Ferris, on Dec. 1, 2017; and by all of his siblings.
Eugene is survived by his three children, Carolyn Ferris, Robert (Kim) Ferris and Walter (Lori) Ferris; daughter-in-law, Bonnie Ferris; five grandchildren, Tasha Moyer, Tonya (Adam) Ferris, Chad (Janeen) Ferris, Brandi (James) Fisher and Jonathan DePuy; 10 great-grandchildren; several nieces, nephews and cousins; and his loving dog, Abby.
The family will receive friends on Wed., April 24 from 4 to 7 p.m. at Christopher Mitchell Funeral Homes, Inc., 21 West Ave., Albion, where his funeral service will be held immediately following at 7 p.m. Interment will be held in Beechwood Cemetery in Kendall.
In lieu of flowers, memorials may be made to Carlton Fire Department, 14341 Waterport-Carlton Road, Albion NY 14411; or to C.O.V.A., 239 S. Main St., Albion NY 14411.
To share a special memory of Eugene, please visit www.mitchellfamilyfuneralhomes.com.