Eric N. Charache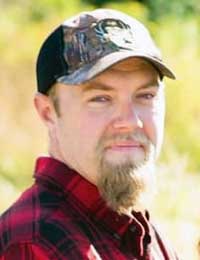 Eric N. Charache, 35, of Wentworth, N.H., died suddenly Nov. 13, 2019. Born April 18, 1984, he was the son of Henry (Tracey Hendrick) Charache and Patricia (John) Vader. Eric grew up in Medina and attended Medina Central School. He graduated from IT Technical Institute in Getzville, N.Y. in 2006.
Eric enjoyed fishing, car races, and woodworking in his shop; but, most of all, he was an excellent father who loved his children deeply. He enjoyed spending all his time with them.
Eric was predeceased by his maternal grandfather, Albert Carroll; and paternal grandparents, Ruth Dean and George Reid.
He is survived by his parents; maternal grandmother, Barbara Carroll; his wife, Misti Ann (Bent) Charache, whom he married Sept. 24, 2011; his children, Eric Jr., Aubree Charache, Maverick Charache, Richie Miller and Addie Miller; in-laws, Norman and Bonnie Bent; brother-in-law, Norman (Samantha) Bent Jr.; sister-in-law, Kit Bent; step-siblings, Andrew and Sean Hendrick, Kimberly (Randy) Taylor, and John (Mary Ellen) Vader Jr.; paternal uncles, Harry (Jen) Charache and Rick (Judy) Charache; paternal aunts, Sandy Nowicki and Vicki Charache; and maternal uncle, John (Barbara) Carroll.
The family will receive friends from 11 a.m. to 1 p.m. on Sat., Nov. 30 at Ridgeway Fire Hall, where a memorial service will be held at 1 p.m. Pastor Vincent Iorio and Kevin Lawson will be officiating.
Memorials may be made to the family for a trust set up for the care of his children.
Arrangements were entrusted to Mayhew Funeral Home in Meredith, N.H..