Duane J. Lindke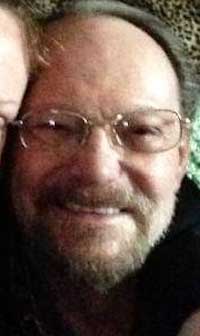 Duane J. Lindke, 76, of Medina, passed away at his home on Tue., Aug. 25, 2020. He was born May 17, 1944 in Medina, a son of the late Milford and Leora (Reak) Lindke.
Duane worked for Fisher-Price Toys in Medina. He went on to work for Nutrifair Meals on Wheels in Albion for many years. A talented sketch artist, Duane enjoyed drawing. He was an amazing cook who loved movies and listening to music, was interested in paranormal/ghost stories, and also enjoyed certain collectibles.
He is survived by his daughter, Lori Lindke Jones of Medina; three grandchildren, Destiny R. Jones, Chayton J. Hickey and Ryker Hickey; sister-in-law, Jeanette Lindke; nephew, Brett (Lisa) Lindke; and several great-nieces and great-nephews.
He was predeceased by his parents; and by his brother, Gary Lindke.
Calling hours will be held on Fri., Sept. 4 from 4 to 7 p.m. at Cooper Funeral Home, 215 W. Center St., Medina. A graveside committal service will take place on Sat., Sept. 5 at 11 a.m. at Mt. Pleasant Cemetery.
Share memories and condolences at www.cooperfuneralhome.com.