Dorothy J. Modlo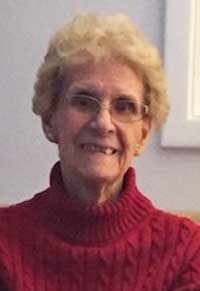 Dorothy J. Modlo, 91, of Medina, passed away peacefully on June 25, 2020 at Orchard Rehabilitation and Nursing Center after a short illness.
Dorothy was employed in the Medina Memorial Healthcare system for many years as a TV hospitality representative, and later at Montgomery Ward in Lockport in the service department. She was a lifetime member of the Beta Sigma Phi sorority and was the original chairwoman of the Laurel Twig.
Born in Medina on July 28, 1928, she was a daughter of the late Joseph and Josephine (Sevenski) Flower.
She is survived by her son, Mark J. (Suzanne) Modlo of Erie, Pa.; daughter, Elaine L. Modlo of Medina; grandson, Erik J. (Danielle) Modlo M.D. of Copley, Ohio; great-granddaughters, Colette and Juliana Modlo; two sisters, Marilyn (Terry) Banazewski and Linda (Ralph) Santillo; and three nieces.
Dorothy was predeceased by her husband, Francis W. Modlo; and her daughter, Mary Jo Modlo.
Per Dorothy's wishes, there will be no visitation. A private Mass of Christian Burial will be celebrated at Holy Trinity Parish, St. Mary's Church at the convenience of the family. Interment will be in Sacred Heart Cemetery.
In lieu of flowers, memorial donations may be made to Roswell Park Cancer Institute, PO Box 631, Buffalo NY 14240; or to Orchard Manor Rehabilitation and Nursing Center, 600 Bates Road, Medina NY 14103.
Arrangements are in the care of Cooper Funeral Home, Medina. Share memories and condolences at www.cooperfuneralhome.com.