Deborah S. Eastridge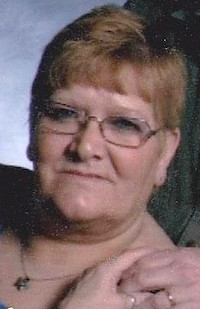 ALBION – Deborah S. Eastridge, 66, of Albion passed away on Thursday, March 18, 2021 at Unity Hospital in Rochester, NY. She was born on March 13, 1955 in Jackson, MI, a daughter of the late Donald G. and Nancy J. (Morris) Stiles.
She graduated from Gwinn High School and met the love of her life, Ralph F. Eastridge, Jr., who she married on December 14, 1973. Ralph was a career veteran of the U.S. Air Force, which took them to various stations throughout the country and world. While stationed in Ramstein, Germany, Deborah served as the president of the German American Club. A strong supportive wife and mother, Deborah worked various jobs including retail management. She was an avid and talented crocheter, having made many beautiful pieces for family and friends. Deborah's most cherished position in life was of mother and grandmother.
She is survived by her loving husband, Ralph Eastridge, Jr.; children, Dawn (Tony) Sorenson of Oregon, Jennifer (Adam) Doran of Lyndonville, Jessica Connolly of Batavia, Nancy (Chad) Wescott of Gates, and William (Sue) Eastridge of LeRoy; the light of her life, her grandchildren, Jenna and Alex-John Doran, Emma Eastridge, Orin and Logan McClain, Molly, Elizabeth, Annabelle, Catherine and Charlotte Wescott, William, Celina, JJ, Maybel and Alexis Eastridge; brothers, Don (Mary) Stiles and Clifford Stiles; also many brothers and sisters in-law, cousins, nieces and nephews. She was predeceased by son in-law, Jon Connolly.
A private Celebration of Life service will be held at the convenience of the family. Arrangements are in the care of Cooper Funeral Home, 215 W. Center St., Medina, NY 14103. Share memories and condolences at www.cooperfuneralhome.com.