Deborah G. Napoli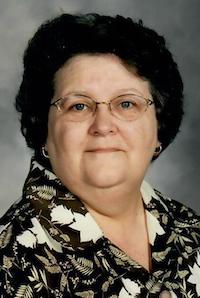 MEDINA – Deborah G. (Brunner) Napoli, 72, of Fruit Avenue, Medina NY passed away on Wednesday, May 25, 2022 at the United Memorial Medical Center in Batavia, NY.
Born on January 21, 1950, in North Tonawanda, NY, she was the daughter of the late William and Donna (Wallace) Brunner. Debbie graduated from North Tonawanda High School and went on to obtain her Bachelors of Arts Degree in Education from Oneonta State University and a Master's Degree in Food Science in 1977 from Buffalo State College..
Debbie was a beloved teacher at the Medina Central School District, teaching several classes in Home Economics and Special Education classes for 30 years until her retirement ten years ago. In 1993, she married Brian P. Napoli and they made their beautiful warm home on Fruit Avenue in the Town of Ridgeway.
She loved all of her students and was well known for the many costumes and designs she made for the theatrical programs at Medina High School for decades. Yarn and fabrics were the tools of her trade and she so enjoyed the theatrical productions she helped bring to the stage.  Debbie also received an award from GO ART as recognition of her many years of efforts on behalf of the students she taught.
Debbie was a member of St. Mary's Church, relished her time with Father Paul Whitney and was an instrumental member of the church restoration committee assisting in the color schemes of the restoration and sewed various cloth pieces used in the church services.
Left to cherish her memory are her husband, Brian P. Napoli of Medina; her brother Mark Brunner of North Tonawanda; three nieces Ryan Lindemuth, Megan Janas and Morgan Eaton; a nephew, Loren Brunner; two sister-in-laws, Denise Brunner and Yvonne Devantier.
Besides her parents, she is predeceased by her brother, Douglas Brunner.
Relatives and friends may call on Friday, June 3, 2022 from 4pm to 7pm at the Bogan & Tuttle Funeral Home, 226 Pearl Street, Medina NY 14103. A Mass of Christian burial will be celebrated at 10 a.m. on Saturday, June 4, at Holy Trinity Parish, St. Mary's Church, 211 Eagle Street, Medina NY 14103, with Rev. Bernard Nowak celebrating. Burial will be in St. Mary's Cemetery immediately following.
Memorials may be made in Debbie's name to the Medina Scholarship Fund, PO Box 185, Medina NY 14103.
Please light a candle or share a memory of Debbie at: bogantuttlefunerals.com.