David Uriah Johnson Sr.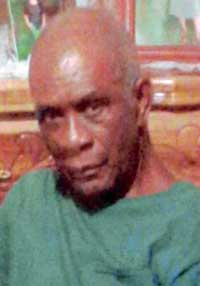 David Uriah Johnson Sr., 80, of Barre, died May 14, 2020 at his home surrounded by his loving family. He was born Nov. 25, 1939 in Jamaica and lived in this area for the past 50 years.
David was a member of The Lord's House Church in Waterport. He worked for many years as a foreman at Nesbitt Farms. David always wanted to be doing something. He loved to fish and cook, and he was proud of his perfect driving record.
David is survived by his wife of six years, Nadine; son, David Johnson Jr. of Florida; daughter, Portia Johnson of Florida; stepchildren, Anthony Schloss and Dexter McLean, both of Jamaica; three grandchildren; several brothers and sisters in Jamaica; several nieces and nephews; and a host of other relatives and friends.
Due to public health regulations allowing immediate family only, and as few people as possible to attend his service, you may view his service by clicking on the following link on Sat., May 23 at 11 a.m.: David Johnson Funeral Service. Burial will be in Mt. Albion Cemetery.
In lieu of flowers, memorials may be made to The Lord's House Church, 2038 Main St., Waterport NY 14571.
Arrangements have been entrusted to Christopher Mitchell Funeral Homes, Inc. To share a special memory of David, please visit www.mitchellfamilyfuneralhomes.com.