David E. "Moose" Herriven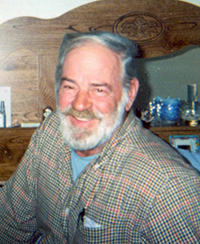 David E. "Moose" Herriven, 77, of Albion, NY, went to be with the Lord on Thu., July 15, 2021 at the Villages of Orleans.
Born on Nov. 28, 1943 in Albion, NY, he was the son of the late George and Fanny (Stroyan) Herriven.
David graduated from Medina High School and in 1965 he enlisted in the U.S. Navy. He returned home in 1970 and worked various jobs. In his spare time he enjoyed hunting and fishing.
He is survived by his loving companion, Rita Mueller of Albion; son, Richard (Jenny) Herriven of Clermont, Okla.; sister, Sue (Mike) Washak of Medina and several nieces and nephews.
David is predeceased by three siblings: Bonnie Thompson, Sharon Tombari and Richard Harriven.
Relatives and friends may attend a memorial service at 1 p.m. on Sat., July 31, 2021 at the Faith Alliance Church, 3305 Oak Orchard Rd., Albion, NY 14411 with the Pastor Gregg Marston officiating.
Burial will be at the convenience of the family with full military honors at the Western New York National Cemetery, Pembroke.
Arrangements were entrusted to the Bogan & Tuttle Funeral Home, 226 Pearl St., Medina, NY 14103.
Please light a candle or share a memory of David at: www.bogantuttlefunerals.com