Cynthia Kay Chikey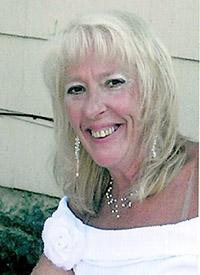 Cynthia Kay Chikey, 69, of Lyndonville, NY, went to be with the Lord on Sun., Sept. 19, 2021 at her home with her loving husband at her side.
Born on April 12, 1952 in Rochester, NY, she was the daughter of the late Charles and Mildred (Wentzel) Lofthouse.
Cynthia graduated from Gates-Chili High School in 1970 and on Sept. 9, 1978 she married Theodore J. Chikey II and together they raised three children. She was a devoted mother and housewife and enjoyed crafting with her children and granddaughter. Cynthia loved the outdoors and being out in the sun, especially while working in her garden. She also loved being by the water and vacationing in the Adirondacks.
Cynthia is survived by her husband of 43 years, Theodore J. Chikey II; children: Kati L. (Jeremy) Davis, Kelly L. Chikey and Nathaniel T. Chikey; and granddaughter, Savannah Davis.
Relatives and friends are invited to a graveside committal service at 11 a.m. on Sat., Sept. 25, 2021 at the Lynhaven Cemetery, Lyndonville, NY with the Rev. Lyell Drake officiating.
Arrangements where entrusted to the Bogan & Tuttle Funeral Home, 112 N. Main St., Lyndonville, NY 14098.
Please light a candle or share a memory of Cynthia at: www.bogantuttlefunerals.com