Cris A. Zanow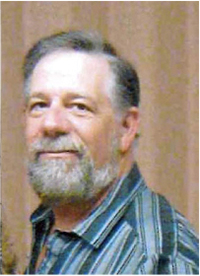 BARKER – Cris A. Zanow, 61, of Barker, passed away April 4, 2023 in Beechwood Nursing Home from esophegeal cancer. Born March 17, 1962, in Newfane, he was the son of Kenneth L. and Jeanne A. (Landers) Zanow.
Cris was a 1980 graduate of Barker Central School and owned and operated Cris's Custom Carpentry. He was an avid hunter, trapper, and ham radio operator and a member of the Lockport Amateur Radio Association.
Cris was predeceased by his first wife Becky (Heidemann) Zanow; father Kenneth and nephew Ira IV. Chris is survived by his mother Jeanne; sister Debra (Ira III) Cumberledge and nephew Jesse (Jackie) Gingerich.
Relatives and friends are invited to a memorial service to be held Saturday, April 15, 2023 at Royalton Bible Church, 8457 Bunker Hill Road, Gasport, NY 14067 at 11 a.m.; luncheon to follow at the church.