Colon L. Tower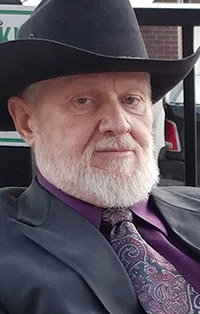 Colon L. Tower, 84, of Rochester, NY passed away Sept. 13, 2021. Colon is predeceased by his parents Norma and Merrel; and brothers: Carl, Paul, and Norman.
He is survived by partner, Jennifer S. LaBounty; children: Craig (Carol), Patti, Martin, Timothy (Keri), Monique (Dave), Daniel (Dona); grandchildren: Theodore (Nikita), Sido, Brooke (Chad), Vinnie, Mika, and Kaitlyn; siblings: Edwin, Ruby, Ruth, Betty (Dick) Danny, Bonnie (Bob), David (Ann), Amy (Mick), Dora; many cousins nieces and nephews.
Colon enjoyed gardening, travel, reading. car racing (SCCA), hydroplane racing (APBA), sailboat racing (GYC), ice boat racing (International DN Yacht Club Racing Assoc.), Royal Yachting Assoc., receiving his Yacht Masters Certification. His education includes RBI, RIT, Roberts Wesleyan, and Syracuse University.
He is a veteran of the U.S. Air Force and served during the Korean Conflict. Colon's visitation will be held on Fri., Oct. 1, 2021, from 10 a.m. – 12 p.m. with his service at 12 p.m. at Arndt Funeral Home, 1118 Long Pond Rd., Rochester, NY 14626, followed by graveside service and military honors at Riverside Cemetery, 2650 Lake Ave., Rochester, NY 14612. 
In lieu of flowers, donations can be made in memory of Colon to the Unity Hospital Annual Fund, C/O Rochester Regional Health Foundations, 330 Monroe Ave. Suite 400, Rochester, NY 14607 or online by visiting rrhgive.org/giving.