Clifford L. "Cliff" Carpenter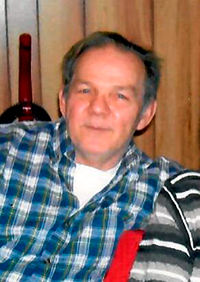 Clifford L. "Cliff" Carpenter, 73, of Medina, NY passed away to be with the Lord on Wednesday, December 14, 2022 at his home with his loving family at his side.
Born on February 15, 1949 in Medina, NY, he was the son of the late Elwin and Mary (Stillwell) Carpenter Sr.
When he was 16, Cliff enlisted in the U.S. Army during the Vietnam War and served as a Paratrooper. When he returned home, he married the former and late Charla K. Fadale and together they raised four children. Cliff was employed as an truck driver and diesel mechanic for several local trucking companies. He loved the outdoors, especially while he was hunting, fishing and tinkering around in his yard.
Cliff is survived his children, Clifford L. Carpenter Jr., Kevin Carpenter, Kurt (Amy) Carpenter and Kim (Brian) Newman, all of Medina, NY, eight grandchildren, Zachary, Kasey, Kati (Jimmy) Foley, Kayle, Kreg, Makena, Ty and Brandon, and two great-grandchildren, Jacob and Jaxon. Also surviving is a sister-in-law, Bonnie Carpenter of Medina and many nieces, nephews, and cousins.
Besides his parents and his wife Charla, Cliff is predeceased by his siblings, Joe and David Carpenter and a sister, Debbie Shingleton
Relatives and friends may call on Friday, December 16, 2022 at the Bogan & Tuttle Funeral Home, 226 Pearl St. Medina, NY 14103 from 4 PM-7 PM, where a funeral service will be held on Saturday at 10:30 AM  with the Rev. Russell Peters officiating. Burial will be in the Boxwood Cemetery with full military honors.
Memorials may be made in Cliffs name to any cancer organization of one's choice.
Please light a candle or share a memory of Cliff at: www.bogantuttlefunerals.com