Chad S. Rignall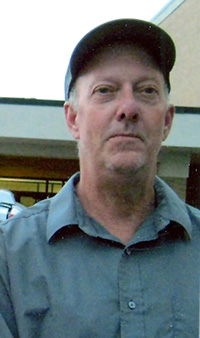 Chad S. Rignall, 60, of Medina, NY, passed away on Mon., June 28, 2021 at the Symphony Manor of Lancaster.
Born on Jan. 3, 1961 in Orlando, Fla., he was the son of Mary (Fiegl) Rignall Shawver and the late Lawrence Rignall and his step-father, the late Glen Shawver.
Chad's family moved to Lyndonville when he was 7 years old.  He graduated from Lyndonville High School in 1979. He returned to Florida and was employed as a Manager for a go-cart track. He returned to Lyndonville and was employed at Empire Coating of Albion and lastly at Takeform of Medina. Chad enjoyed watching and participating in anything to do with drag car racing, restoring classic cars, especially Ford Mustangs and attending car shows. He also enjoyed making model airplanes.
Besides his mother, Chad is survived by his two children: Cole Rignall of Medina and Phoebe Rignall of Barker; sister, Dawn (Patrick) Dean; half-sister, Jodi (Rich) Meredith; nephew, Kyle Evans; great-niece, Malia Evans, all of Fla.; and several other nieces and nephews.
Relatives and friends may attend a memorial service on Fri., July 2, 2021 at 3:30 p.m. at the Bogan & Tuttle Funeral Home, 226 Pearl St., Medina, 14103. Burial will be private for the family.
In lieu of flowers, memorials may be made in Chad's name to the American Heart Association, 2113 Chili Ave., Rochester, NY 14624.
Please light a candle or share a memory of Chad at: www.bogantuttlefunerals.com