Carolyn Leslie Hellreich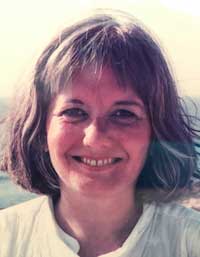 Carolyn Leslie Hellreich, née Haines (Aug. 31, 1943 – Jan. 22, 2019)
Carolyn enjoyed a successful and varied career. Notably, she was the first woman sent overseas by Bechtel Engineering Corporation to Jakarta, Indonesia to project manage the building of their private communications network. After that adventure, she received her Ph.D. from the California School of Psychology and worked as a psychologist in the California prison system, most notably at San Quentin. Later, she became the state's specialized expert in grading Rorschach tests.
She traveled widely from Europe to Australia, from the Soviet Union to Central America and beyond; also living at different times in Hawaii, Indonesia, Michigan, California, and Albion, N.Y., where she was born and raised. She concluded her exciting journey in nearby Medina.
Carolyn was known for being extraordinarily kind to animals, always making a place in her home for strays and abandoned litters.
It should be noted that Carolyn wasn't afraid to die, which is probably why the government sent her on all of those dangerous missions.
Carolyn is survived by her daughter, Jennifer; her granddaughter, Sophie; and her siblings, Michael, Patricia and Christopher.
At Carolyn's request, an intimate ceremony will be held on a hillside farm in Australia, overlooking the Coral Sea. Donations in her memory can be made to PAWS Animal Shelter in Albion, (585) 589-6397.
Arrangements were completed by Cooper Funeral Home, 215 W. Center St., Medina. Share condolences at www.cooperfuneralhome.com.