CaroleAnn Clack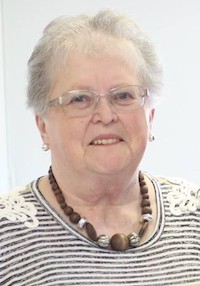 CaroleAnn Clack, 79, of Albion, NY, went to be with the Lord on Thu., July 28, 2022 at Supportive Care of Orleans, Albion, with her loving family and friends at her side.
Relatives and friends may call on Sat., Aug. 27, 2022 from 10-11 am at the Oak Orchard Assembly of God Church, 12111 Ridge Rd, Medina, NY 14103, where a memorial service will be held at 11 am with the Pastor, Rev. Daniel A. Thurber officiating. Burial will be private for the family.
In lieu of flowers, memorials may be made in her name to Supportive Care of Orleans, 14080 NY-31, Albion, NY 14411; or to an animal shelter of one's choice.
Arrangements were entrusted to the Bogan & Tuttle Funeral Home, 226 Pearl St., Medina, NY 14103
Please light a candle or share a memory of CaroleAnn at: www.bogantuttlefunerals.com