Carol A. (Rizkallah) Benedict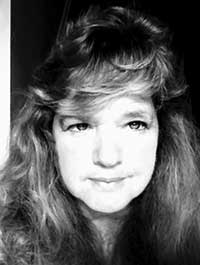 Carol A. (Rizkallah) Benedict, 57, of Hartland, N.Y., went to be with the Lord on Tue., Dec. 17, 2019.
Born on Sept. 17, 1962 in Rochester, she was the daughter of the late Frank and Virginia Mae (Lynch) McCoy.
Carol graduated from Churchville-Chili High School in 1980 and attended GCC and SUNY Brockport, where she earned her bachelor's degree in accounting. She worked for Kodak for a brief time and later was employed as a home health aide for TLC of Rochester. Carol enjoyed riding four wheelers and quilting. She loved animals, especially horses, having owned and operated a horse farm with her first husband.
Carol was passionately involved in youth ministry, having worked at the Good News Club at Fairbanks Elementary School in Churchville and, more recently, at Community Fellowship Church Youth Ministry.
Carol is survived by her husband of one year, Kevin Benedict; son, Elijah Rizkallah of Rochester; stepchildren, Ryan (Hilton) Maxwell, Lisa (Tom) Hausrath, Christina (Matt) Terwilliger, Brandy Smith and Jeremy Benedict; 22 grandchildren; her siblings, Terry (Susan) McCoy and Sheryl Lynn Carroll; several nieces and nephews; and her first husband, Joseph Rizkallah.
Besides her parents, Carol is predeceased by a brother-in-law, David Carroll.
Relatives and friends may call on Sat., Dec. 28 from 11 a.m. to 1 p.m. at Community Fellowship Church, 3144 Johnson Creek Road, Middleport NY 14105, where a Celebration of Life service will be held at 1 p.m. with Pastor Joseph Szalay and Associate Pastor Thomas Hausrath officiating.
Arrangements were entrusted to Bogan & Tuttle Funeral Home, 226 Pearl St., Medina NY 14103. Please light a candle or share a memory of Carol at www.bogantuttlefunerals.com.