Buffie G. Gleason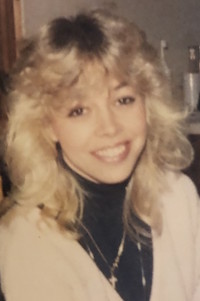 HOLLEY – Buffie G. Gleason, 54, passed away November 13, 2021 after a long battle with cancer. She was born October 17, 1967 in Albion to Gerald and Gloria (Sanford) Harter.
Buffie worked for the Holley CSD for 26.5 years before she retired in 2020. She loved going camping, playing BINGO, scratch offs, going to the casino and going to Myrtle Beach with her husband, as that was her happy place. Buffie was an amazing woman who was known for her beautiful smile.
She was predeceased by her father Gerald Harter in 2018.
Buffie is survived by her husband of 30 years, Ralph; son, Brian (Samantha); her mother, Gloria Harter; sisters, Melissa (Bill) Furness, Cynthia (Mike) Dale and CarolAnn Harter; grandchildren, Jayden and Amber; nephews, Billy, Dustin and Aaron (Kristy); great-niece, Carli; great-nephew, Ryder as well as many friends.
The family will receive friends at the Christopher Mitchell Funeral Homes, Inc. 16650 State Route 31, Holley, NY 14470 on Friday, Nov. 19, from noon to 3 p.m. and 5 to 8 p.m. Her memorial service will be held at the funeral home Saturday, Nov. 20, at 11 a.m.
Memorial contributions in Buffie's name may be made to a Cancer Association or a local animal shelter of your choice.
To share a special memory of Buffie, please visit www.mitchellfamilyfuneralhomes.com.