Bob Mathes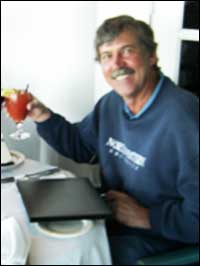 Bob Mathes died suddenly on March 2, 2020.
He was born Dec. 6, 1951 in Albion, the son of Dudley and Margaret (Basinait) Mathes. He was a former engineer, drilling foreman and drilling manager at Amaco.
He was predeceased by a daughter, Brooke Yep.
He is survived by his daughter, Katie (Mathes) Eldred; sons-in-law, Bennie Eldred and Harding Yep; four granddaughters, Jordan and Hayden Yep, Zoey and Adelyn Eldred; six siblings; and many nieces and nephews.
In lieu of flowers, memorials may be made to Lymphoma Foundation.
A private family memorial will be scheduled at a later date.