Barbara Bancker Miller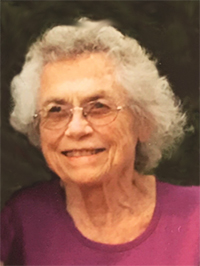 Barbara Bancker Miller passed away peacefully on Oct. 29, 2020 at Rochester General Hospital.
She was born in Brooklyn, NY on Oct. 5, 1935 to Edward Malcolm and Evelyn Howard Bancker. She moved to Pittsford with her family in the 1940's. Barbara graduated from Pittsford High School and earned a Biology degree from Skidmore College. She worked as a Medical Technologist in Rochester until she started raising her family – Karen (Shawn) Vick, Karla (Brian) Lissow, Jeanne Miller and Jay (Valerie) Miller.
She was predeceased by her parents; her husband, Angus "Skip" Miller; and her beloved, Charlie Snow. In addition to her children, she is survived by her ten grandchildren; two great-grandchildren; brother, Edward (Penny) Bancker; four nephews; a niece and cousins.
Barbara had a quick wit, loved her flower gardens and feeding the birds. She faced many challenges in her life, and she inspired her children to challenge themselves to do their very best every day.
We would like to extend a very special thank you to the Villages at Unity.
A private family ceremony will be held at White Haven Memorial Park at a later date. Donations can be made to your charity of choice in memory of Barbara.