Arthur R. "Art" Beach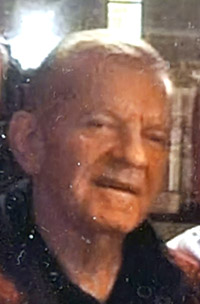 Arthur R. "Art" Beach, 77, of Albion died April 6, 2022 in the Premier Genesee Nursing Center following a long illness. He was born Dec. 4, 1944 in Albion to Herbert and Lucy (Crane) Beach and was a life-long resident of this area.
A former employee of Rochester Products and Eastman Kodak, Art was also a member of Holy Family Parish, the St. Mary's Athletic Club, the St. Mary's Archers Club and the Albion Exempts Club. He will be remembered by his many friends as a very social and generous person.
Mr. Beach was predeceased by several brothers and sisters. He is survived by his wife of 55 years Pat; sons: Darin (Nancy) Beach of Albion, Eric (Felicia) Beach of Albion; brothers: Gene Beach of Oakfield, Kenneth (Donna) Beach of Albion, Donald Beach of NC; sisters: Marcia Behnke of Brockport, Felicia (Fred) Budynski of Rochester, Connie Decker of Rochester; 7 grandchildren, 2 great-grandchildren; as well as several nieces, nephews and many friends.
The family will receive friends at the Christopher Mitchell Funeral Home, 21 West Ave., Albion, Thursday, April 14 from 12-2 p.m. where his funeral service will be held at 2 p.m. followed by burial in Union Cemetery.
In lieu of flowers, memorials may be made to the Premier Genesee Nursing Center, 278 Bank St., Batavia, NY 14020.
To share a special memory of Art, please visit: www.mitchellfamilyfuneralhomes.com