Andrew D. Moyer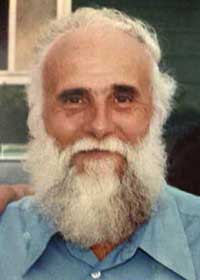 Andrew D. Moyer, 82, of Kendall, died Sept. 14, 2019 in Hildebrandt Hospice Care Center following a short illness. He was born March 30, 1937 in Troxeville, Pa. to Clarence (Sr.) and Maude (Thomas) Moyer, and he lived in this area since 1955.
Andrew was an avid outdoorsman who loved to hunt and fish. He was a person who could fix anything and always enjoyed a good practical joke. Above all, Andrew demonstrated to all who knew him that family was number one!
Mr. Moyer was predeceased by his parents, five brothers, four sisters and a son, James.
He is survived by his wife of 62 years, Wilda Fay Moyer; his children, Theresa (Joe) DeRose of Albion, Mike (Lorna) Moyer of Kent, Allan (Karen) Moyer of Holley, and Jeff (Joanne Giles) Moyer of Kendall; his brother, Clarence "Junior" Moyer of Murray; sisters, Pauline Reich and Fay DeClerk, both of Albion; 10 grandchildren; six great-grandchildren; as well as several nieces and nephews.
There will be no calling hours. Family and friends are invited to attend Andrew's funeral service on Tue., Sept. 17 at 11 a.m. at Christopher Mitchell Funeral Homes, Inc., 21 West Ave., Albion. Interment will follow in Sandy Creek Cemetery.
To share a special memory of Andrew, please visit www.mitchellfamilyfuneralhomes.com.