Andrea L. Kujawa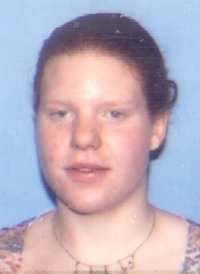 MEDINA – Andrea L. Kujawa, 36, of Medina passed away on Wednesday, July 28, 2021 at Unity Memorial Hospital in Rochester after a short and sudden illness.
Andrea was born in Medina on April 16, 1985, the only child of Claudia and James Kujawa.  Andrea graduated from Medina High School Class of 2003, where she was a member of James Perry Craft School of Math and Sciences, The National Honor Society and the high school swim team.
After completing studies at The University of Pittsburgh, Andrea returned to Medina where she traded on the internet until 2014, which gave her time to care for her mother who was battling cancer.
Survivors include her uncle Robert (Susan) Kujawa of Florida, several cousins in Florida, Albion and Medina, including Joseph (Barbara) Kujawa.
Memorials may be made to any animal care facility in Andrea's name.
There are no calling hours. A graveside service will be announced at a later date. Andrea will be buried alongside her mother at the Britt family plot in the Millville Cemetery in the fall.
Arrangements were entrusted to the Bogan & Tuttle Funeral Home, 226 Pearl St. Medina, NY 14103.
Please light a candle or share a memory of Andrea at www.bogantuttlefunerals.com.