Alton "Al" L. Quackenbush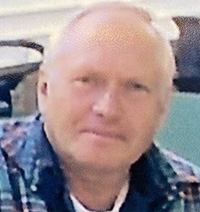 Alton "Al" L. Quackenbush, 75, died Jan. 16, 2021 in Lakeland Hospital following a brief illness.
He was born Oct. 12, 1945 in Shelby to Maxwell and Edith (Crawford) Quackenbush and was a life-long resident of this area. Al was a member of the Community Fellowship Church and a retiree of Harrison Radiator. Al was a person who was always helping someone out and who also enjoyed a good prank every now and then. In his earlier years, he enjoyed his sled dogs and raising horses. He enjoyed playing shuffleboard, fishing and was a handyman by nature. However, Al's most favorite pastime was spending time with his grandchildren. 
Mr. Quackenbush was predeceased by his first wife, Diane Quackenbush; and siblings: Loren, Raymond, Bob and Gerald Quackenbush, June Braun, Gloria Rosentreter, Joan Penwright and Sarah Quackenbush.
 He is survived by his wife, Leona; daughter, Candy Allport of Albion; son Chris Quackenbush of Albion; step-sons: George (Donna) Snell of Lyndonville, Wayne (Kathi) Snell of Albion, Walter (Candy) Snell of Albion; brother, Leslie Quackenbush; grandchildren: Dmitry, George III, Kristin, Lyndsey, Kathryn, John, Jaclyn, Robert, Amanda, Andrew, Walter Lee; as well as several nieces and nephews.
 The family will receive friends on Sat. July 24, 2021 at the Community Fellowship Church, 3144 Johnson Creek Rd. Middleport from 10 a.m. – 12 p.m.  Al's Memorial Service will immediately follow visitation at 12 p.m.
 In lieu of flowers memorials may be made to an organization of your choice.  Al's arrangements were entrusted to the Christopher Mitchell Funeral Homes, Inc. of Albion.  To share a memory of Al, please visit: www.mitchellfamilyfuneralhomes.com