Alan F. Schlosser Sr.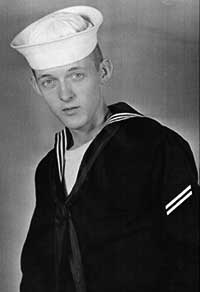 Alan F. Schlosser Sr., 79, of Appleton, passed away at his home July 13, 2020. He was born March 10, 1941 in Buffalo, N.Y., a son of the late Arthur F. and Lillian (Wilson) Schlosser. Alan served in the United States Navy on the USS Little Rock and was a member of George F. Lamm Post #622 American Legion. He was a former employee of Quebecor in Depew.
He was predeceased by his daughter, Sara Schlosser.
He is survived by his children, Alan (Annette) Schlosser Jr., Bart Schlosser and Rachel Schlosser; grandchildren, Seth, Samantha, Tori and Taylor; siblings, Lynne Vallone, Janet Lott, Nancy Blanchard and Joan Lutz; several nieces, nephews and cousins.
Services and interment will be private. Memorials may be made to the USS Little Rock Association.
Alan's arrangements have been entrusted to Sherrie-Bream Funeral Home, 4521 Main St., Gasport. To share a special memory of Alan, please visit www.mitchellfamilyfuneralhomes.com.