Oak Orchard Health opens new primary care site in Medina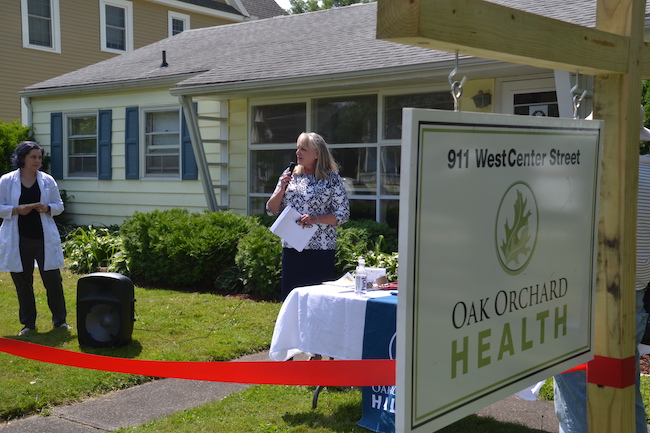 Photos by Tom Rivers
MEDINA – Mary Ann Pettibon, CEO of Oak Orchard Health, welcomes people to a ribbon cutting and grand opening celebration on Tuesday for Oak Orchard's new office in Medina at 911 West Center St.
This is the former office for Dr. Surinder Bath, a Medina physician for nearly 47 years. He retired in September.
Pettibon is joined by Michelle Okonieczny, a family nurse practitioner. She has worked for Oak Orchard the past six years out of the Albion and Lyndonville offices.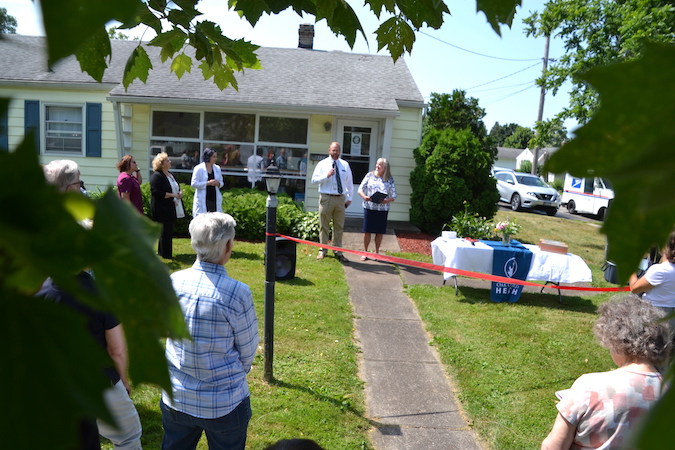 Paul Pettit, public health director for Genesee and Orleans counties, said Oak Orchard is bringing more primary care to Orleans County, whioch is classified as a medically underserved community.
"More primary care is a great opportunity for our residents," he said.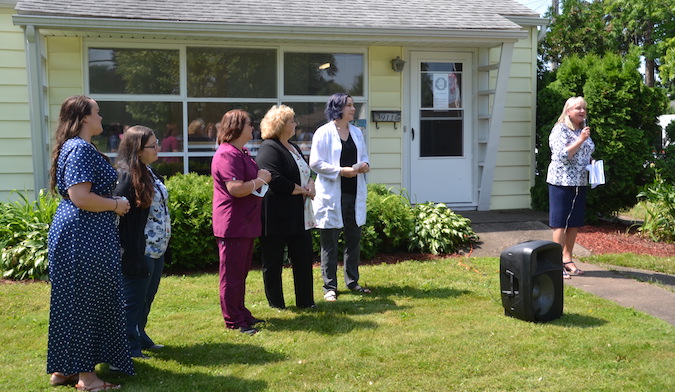 Pettibon, right, introduces the staff at the site which includes two of Dr. Bath's long-time employees, including Elizabeth "Betsy" Phinney and Theresa Gurney. Phinney is a patient services representative and Gurney is a medical assistant.
The staff from left include Alicia Fletcher, office manager; Shentelle Shaffer, lead nurse; Theresa Gurney, Elizabeth "Betsy" Phinney and Michelle Okonieczny.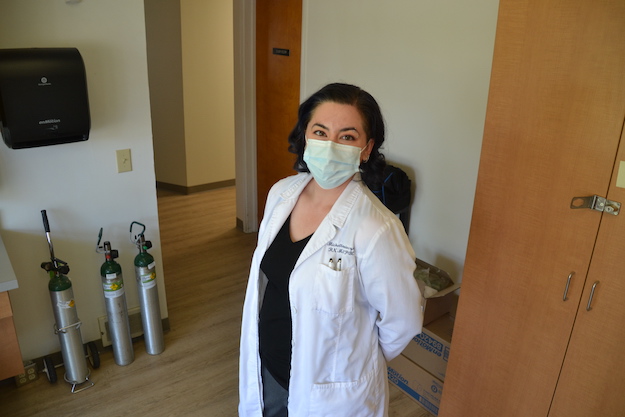 Michelle Okonieczny is shown inside the office which has been renovated with new floors, cabinetry, sinks and medical equipment. The office also is more accessible with widened doorways and an improved ramp.
Okonieczny lives a couple blocks away in Medina. She will continue to work on Mondays in Lyndonville, and then Tuesdays, Wednesdays and Thursdays in Medina. Oak Orchard is looking to hire a nurse practitioner, primary doctor or physician assistant to serve the Lyndonville site.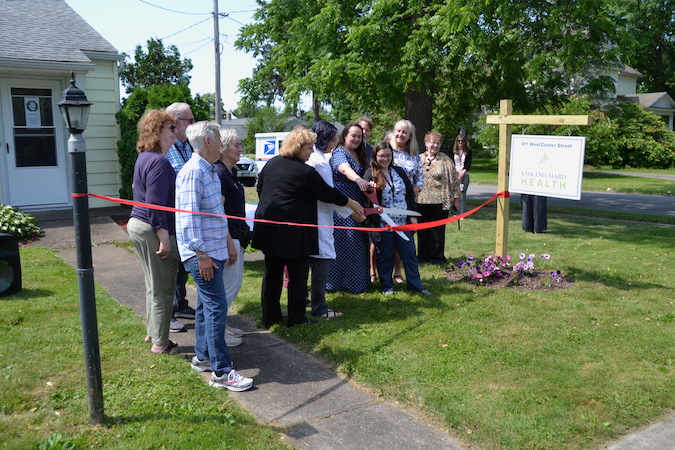 Staff and Oak Orchard board members cut the ribbon for Oak Orchard's Medina location.
The healthcare agency also is working to open a dental office in Albion at the corner of Allen Road and Route 98, and also will have a new mobile dental unit that visits local schools. Oak Orchard is going through the state regulatory process for the dental location and new mobile unit.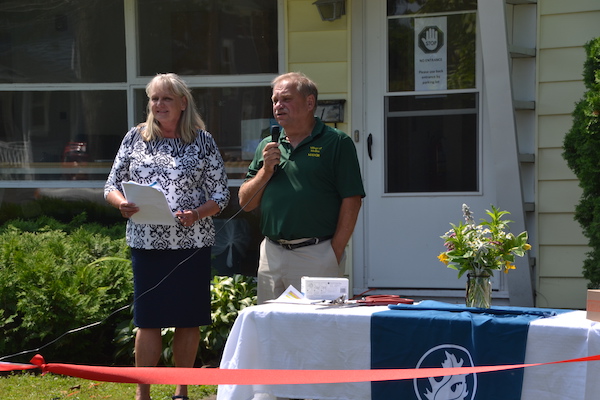 Medina Mayor Mike Sidari said the community is fortunate to have Oak Orchard as a healthcare provider locally.