Oak Orchard Health celebrates opening new medical office in Hornell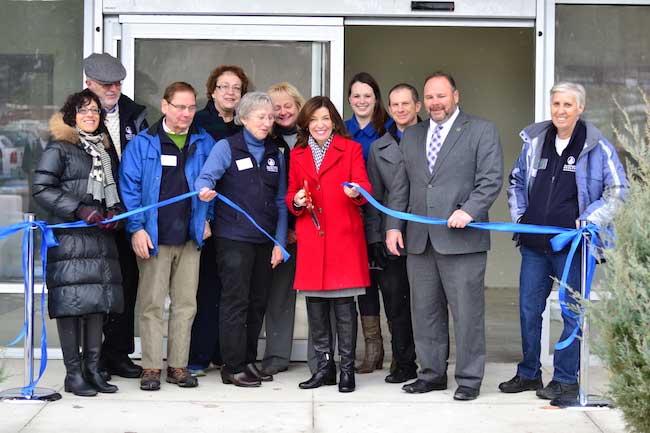 Photo courtesy of Oak Orchard Health
HORNELL – Oak Orchard Health is opening a new medical office in Hornell at 7309 Seneca Road North. Lieutenant Governor Kathy Hochul joined Oak Orchard Health leaders in cutting the ribbon for the new center, which opens to the public on Dec. 10
Hochul was joined by State Assemblyman Philip Palmesano; Rose Duhan, President & CEO of Community Health Care Association of NY; Oak Orchard Health CEO Mary Ann Pettibon; and OOH Board members including Karen Watt, the board chairwoman.
This new location will house both primary and pediatric medical care along with dental care for the whole family under one roof.  Currently, those OOH services are provided at separate locations.
Lt. Governor Hochul delivered the opening remarks and discussed the great need for the high-quality health care that Oak Orchard provides in this area.
"It is so hard to get high-quality health care for people in rural areas," Hochul said. "This is a game-changer for the over 21,000 patients you serve."
Oak Orchard has sites in Albion, Lyndonville, Brockport and Warsaw, as well as a mobile dental unit.
"Oak Orchard's mission is to cultivate health and wellness by providing engaged and innovative medical, dental and vision care for our community," said Pettibon, Oak Orchard CEO. "Being in this new state-of-the-art facility will help us to fulfill that mission here in Hornell."