Oak Orchard Health celebrates Albion expansion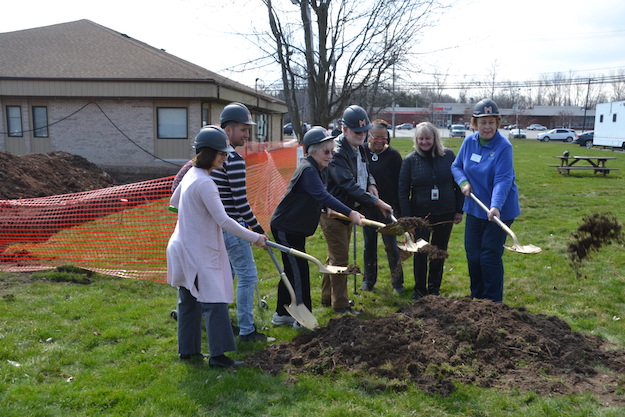 Photos by Tom Rivers
ALBION – Members of the Oak Orchard Health board of directors toss ceremonial shovels of dirt today at about noon. Oak Orchard is putting a 2,250-square-foot addition behind its site at 301 West Ave.
This photo shows Mary Anne Pettibon, Oak Orchard Health chief executive officer, with OOH board members, including Karen Watt, chairwoman of the board; David Jewell, PhD, vice chairman of board; Renee Biedlingmaier; Randy Dumas; Rene Cibrian; Sue Meyer; and Lynda Watroba. Albion Village Trustee Joyce Riley also joins in the celebration.
Milestone Construction Partners in Rochester is the builder for the addition.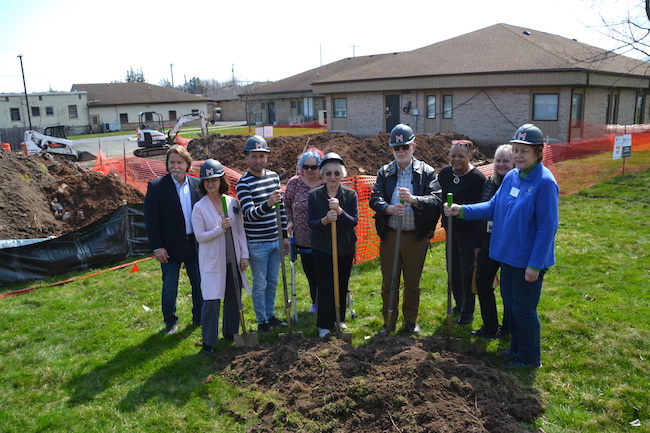 The new addition is funded with $757,000 from the federal American Rescue Plan Act. The addition will include a large community room for Covid testing and vaccinations, as well as educational programs. That could include training on breast feeding, diabetes control and other public health issues. The addition will also have new bathrooms.
"We're out of space," said Karen Watt, the board leader. "It's a wonderful opportunity to enlarge and have groups come in."
Representatives from Congressman Chris Jacobs, State Sen. Rob Ortt and Assemblyman Steve Hawley attended the ground-breaking.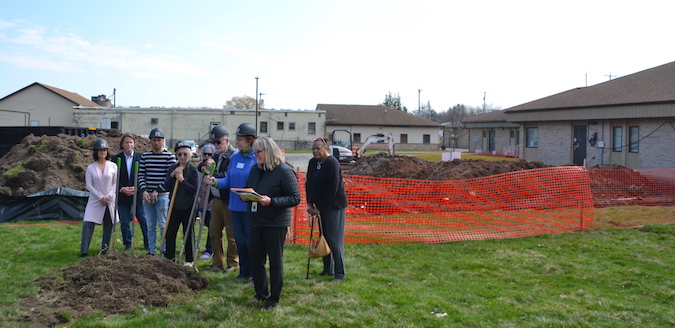 Mary Anne Pettibon, Oak Orchard CEO,  noted that Oak Orchard started about 50 years ago in Albion, initially serving a farmworker population. Oak Orchard has grown to now include 12 locations and serves the general population.
It is planning to open a health care site in Medina in August, and will be adding dental care in Albion and a mobile unit offering medical services.