Oak Orchard Health awarded 'Gold Seal' for patient care
Press Release, Oak Orchard Health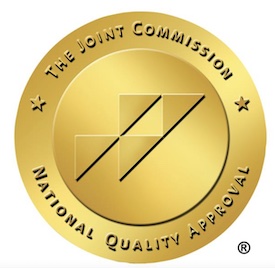 Oak Orchard Health has earned The Joint Commission's Gold Seal of Approval for Ambulatory Care and Behavioral Health Accreditation by demonstrating continuous compliance with its performance standards.
The Gold Seal is a symbol of quality that reflects a healthcare organization's commitment to providing safe and quality patient care.
Oak Orchard Health underwent a rigorous, unannounced onsite review on June 14-16. During the visit, a team of Joint Commission reviewers evaluated compliance with Ambulatory Care and Behavioral Health standards spanning several areas including leadership, quality and safety measures, environment of care, infection prevention and control, emergency management, medication management, and rights and responsibilities of the individual.
"This is a comprehensive accreditation and our team stepped up to demonstrate our commitment to our patients confirmed through this Gold Seal of Approval," said Karen Kinter, CEO of Oak Orchard Health.
The Joint Commission's standards are developed in consultation with healthcare experts and providers, measurement experts, and patients. They are informed by scientific literature and expert consensus to help healthcare organizations measure, assess and improve performance. The surveyors also conducted onsite observations and interviews.
"As a private accreditor, The Joint Commission surveys health care organizations to protect the public by identifying deficiencies in care and working with those organizations to correct them as quickly and sustainably as possible," says Mark Pelletier, RN, MS, chief operating officer, Accreditation and Certification Operations, and chief nursing executive, The Joint Commission. "We commend Oak Orchard Health for its continuous quality improvement efforts in patient safety and quality of care."
To obtain this accreditation, the clinical leadership, managers, and line staff had to focus on the 15 categories of standards that applied to OOH and develop processes and procedures to meet them. We also underwent training to address and meet the JCAHO standards.
About Oak Orchard Health
Originally founded in 1973, Oak Orchard Health has grown from a migrant health project into an integrated health center with multiple locations providing health care services including primary care, pediatric care, vision care, dental care, behavioral health, as well as nutrition and outreach services for everyone located in the communities they serve. Oak Orchard Health is a recognized patient-centered medical home and 501(c) nonprofit Federally Qualified Health Center (FQHC) located in the towns of Albion, Alexander, Batavia, Brockport, Corfu, Hornell, Lyndonville, Medina, and Warsaw, New York. With the addition of the Mobile Medical Unit and Mobile Dental Unit, we will further increase access to care for our patients. To learn more about Oak Orchard Health at www.oakorchardhealth.org.
For more information, please visit The Joint Commission website.