Oak Orchard Elementary students cap school year with carnival, bike rodeo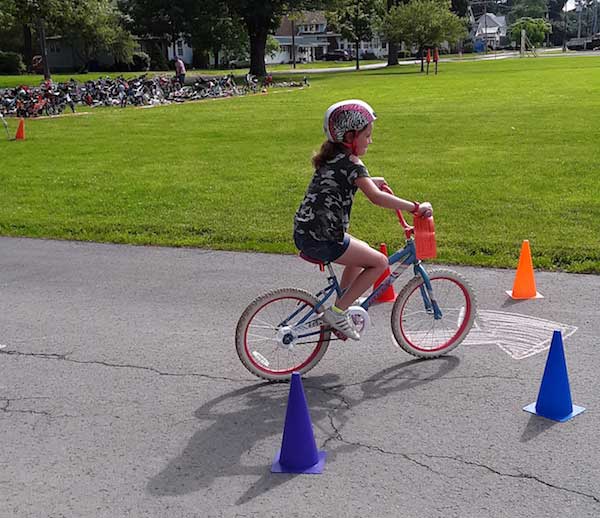 Photos by Ginny Kropf
MEDINA – Students at Oak Orchard Elementary School in Medina celebrated Carnival Day last week with a bike rodeo. Third-grader Janelle Stalker negotiates a figure-eight during the bike rodeo for kindergarten through third-grade.
Its purpose, according to Patrolman Rick Messmer, is to teach children how to ride a bike safely.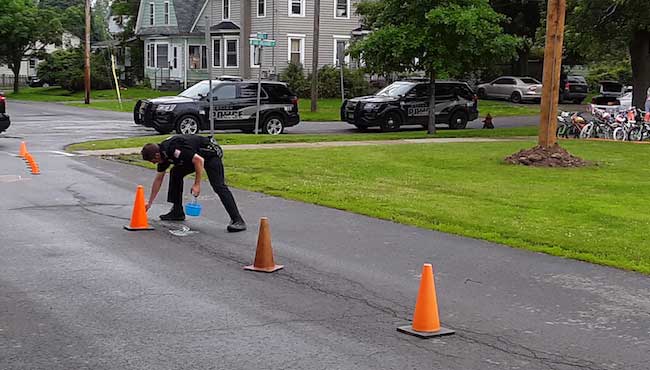 Patrolman Rick Messmer marks out the course. Students, who brought their own bikes and helmets to school, had to weave in and out of cones and stop at a designated spot.