Oak Orchard Bowling hosts about 50 vets and their family members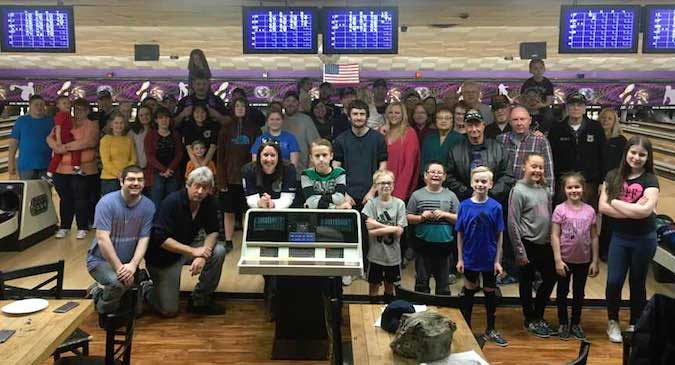 Provided photo
ALBION – Oak Orchard Bowling in Albion on Sunday hosted about 50 people – veterans and heir family members. The bowling outing was made possible through the Orleans County PFC Joseph P. Dwyer Peer to Peer Program. Randy Hanks, owner of the bowling alley, is pictured (second from left in front) with the group on Sunday.
The event provided comradery and friendships among veterans and families in the community.
Bowling, and pizza with salad were provided at the event. Many more events are planned throughout the year. Contact Catherine Schmidt, volunteer coordinator for the program, at (585) 589-3223 for more information.