O-N BOCES Advanced Manufacturing and Engineering students awarded scholarships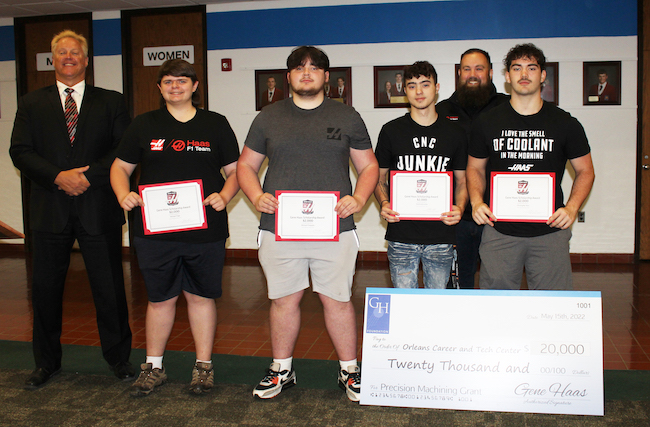 Press Release and photos from Orleans-Niagara BOCES
MEDINA – Congratulations go to several students in Bill Rakonczay's Advanced Manufacturing and Engineering (AME) program at the Orleans Career and Technical Education Center (OCTEC).  The students were recognized at the end of the year ceremonies at the Orleans/Niagara BOCES center.
The top photo shows OCTEC Principal Mike Mann, Mike Page (Newfane), Mike Pasquale (Newfane), Dom Green (Albion) and Chris Kerr (Newfane), who were awarded $2,000 each from a grant from the Gene Haas Foundation to continue their education in manufacturing technology. In back is Jeff Brauer from the Gene Haas Foundation.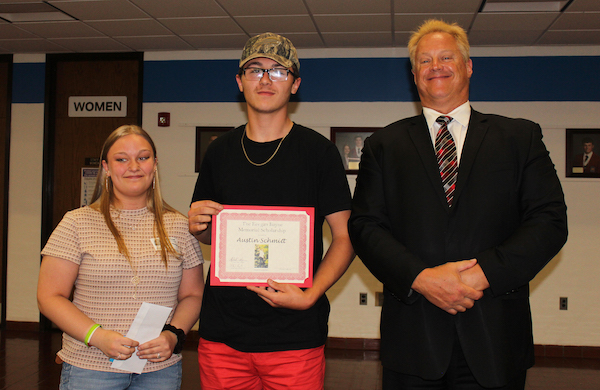 Austin Schmitt of Lyndonville was awarded the Keegan Bayne Memorial Scholarship for $500. Keegan was a graduate of the Advanced Manufacturing and Engineering program and tragically died in a workplace accident in 2021. Pictured include Meadow Washak (former graduate from the Advanced Manufacturing and Engineering Program and Keegan's friend), Austin Schmitt and Mike Mann (OCTEC Principal).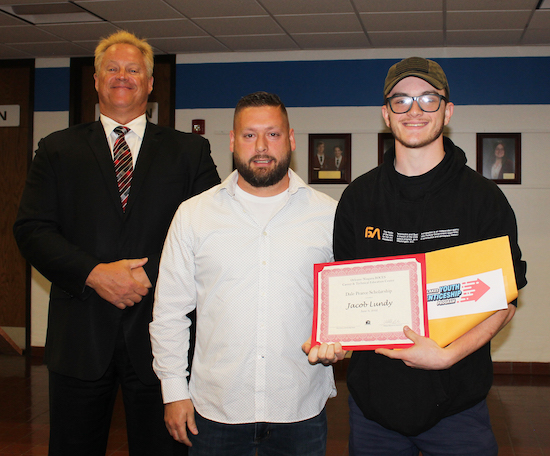 Jacob Lundy of Newfane received the Dale Pearce Scholarship for $300. Mr. Pearce is a graduate of the program and is a teacher at Monroe Community College in the Applied Technologies Center. Pictured include OCTEC Principal Mike Mann, Dale Pearce (Monroe Community College) and Jacob Lundy (Newfane).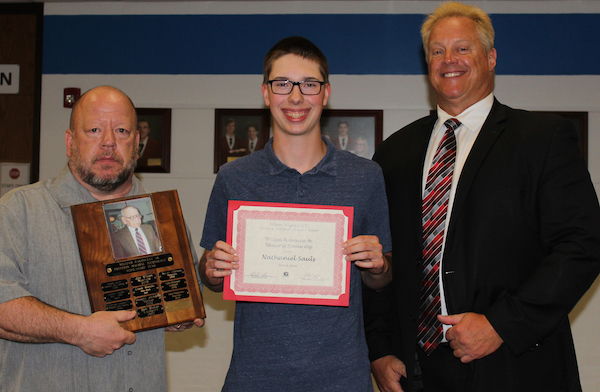 The William Rakonczay, Sr. Scholarship, former teacher of the program, was awarded to Nate Sauls of Newfane. The scholarship is for $250 and is given in memory by his son Bill Rakonczay, Jr. who is the current instructor. Pictured include AME teacher Bill Rakonczy, Jr., Nate Sauls and OCTEC Principal Mike Mann.