NY hits grim milestones with 1 million Covid cases, 30,000 deaths
Positive rates rise in Finger Lakes Region, state-wide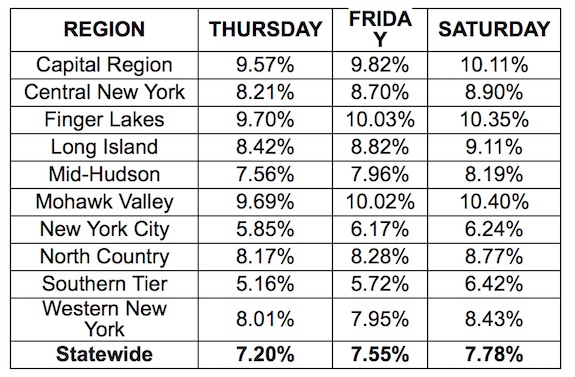 New York State has passed some grim milestones this past week with 1 million cases of Covid-19 since March 1 and more than 30,000 deaths.
After 11,368 new confirmed cases were reported to the state on Saturday, the statewide count is now at 1,017,153 who have tested positive for the virus in New York.
On Saturday, there were also 138 deaths due to Covid, bringing the number of confirmed deaths in the state from Covid to 30,476 in the pandemic.
The percent of Covid tests that are positive continues to rise. The state was at 7.78 percent positive on Saturday, which was up from 7.55 percent on Friday and 7.20 percent on Thursday.
The Finger Lakes Region, which includes Orleans, topped 10 percent positivity on Friday and Saturday.
The state reported Orleans had 19 new positive on Saturday out of 212 tests, for a positive rate of 9.0 percent. The positivity rate in Orleans the past seven days is 9.3 percent, which is actually the second lowest of the nine counties in the Finger Lakes Region.
The other counties and their positive rates the past week include: Genesee is at 12.3 percent, Livingston at 10.7 percent, Monroe at 10.1 percent, Ontario at 10.5 percent, Seneca at 10.4 percent. Wayne at 9.8 percent, Wyoming at 14.2 percent, and Yates at 8.9 percent.